Every year, Legacy of the Plains sets up a table in the Gering Civic Center for "Bean Day", which is the annual meeting of the Nebraska Dry Bean Growers Association.
Here in western Nebraska, dry edible beans are a big contributor to the local economy, and have been for many generations.
What, exactly, is a "dry edible bean"? It's not the soybeans that are typically grown on the eastern side of Nebraska. Here in western Nebraska, we grow many dry edible bean varieties, including Great Northern beans, pinto beans, black beans, light red kidney beans, navy beans, cranberry beans, pink beans and garbanzo beans.
According to the Nebraska Department of Agriculture, Nebraska ranks first in the nation in Great Northern bean production, second in pinto bean production, and ranks third nationally for production of all dry edible beans.
Sometimes in the fall in western Nebraska, you'll see what you first think is a faint plume of smoke rising from a field. If you look closer, you'll often see that the "smoke" is actually dust stirred up during dry edible bean harvest. When the bean plants are ready for harvest, they are cut close to the ground and laid in windrows to dry. Then, a combine picks up the plants and separates the beans form the inedible plant material, as in the photograph below: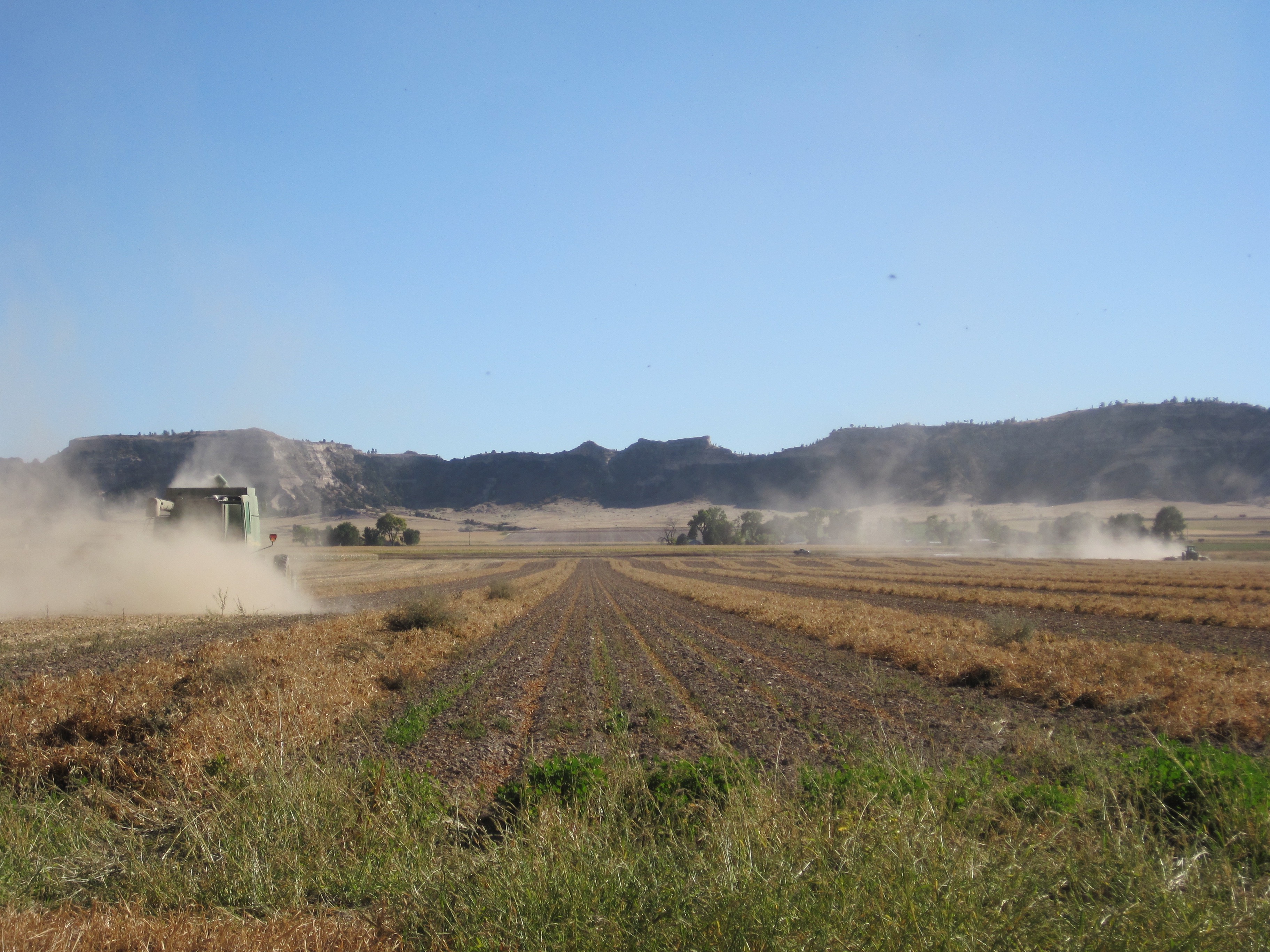 If you'd like to take home an authentic gift from western Nebraska that doesn't add to your collection of gewgaws and tchotchkes, check out the Legacy of the Plains Museum gift shop, which has bags of locally-raised beans for sale, complete with recipes!