Bring home a piece of the prairies from the Legacy of the Plains Gift Barn.
You'll find gifts for every age group, including books, DVDs, prints, hats, shirts, a wide range of kids toys and activities. The Gift Barn also has lots of signature items for the collector looking for magnets, Christmas ornaments, postcards, and so forth.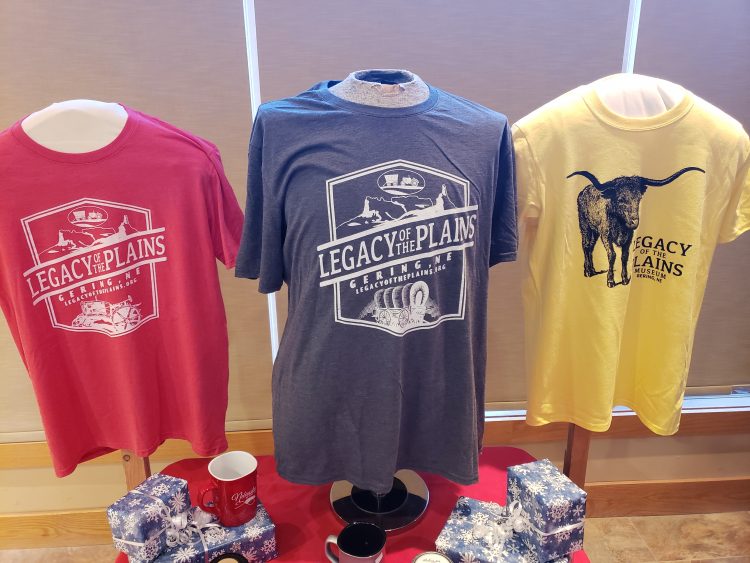 The Farm & Ranch Photo Book: Produced in conjunction with the Scottsbluff Star-Herald, this coffee-table volume features vintage photos that capture the history of farming and ranching in western Nebraska.
Harvesting the High Plains: This one-hour PBS documentary celebrates the search for scientific answers to the Dust Bowl and features vintage scenes shot on Legacy of the Plains Museum grounds, with museum equipment.
Images of America: Gering, Scottsbluff and Terrytown: This heavily illustrated 128-page book features historic images from LPM's own collection.
Farming in Western Nebraska, 1938-1945: A 40-minute documentary featuring home movies from western Nebraska families.
Landmarks on the Oregon Trail: This rare volume includes a selection of Paul Henderson's incomparable hand-drawn maps.
You can purchase items in person or order by phone at (308) 436-1989.
Updated 03/31/2020