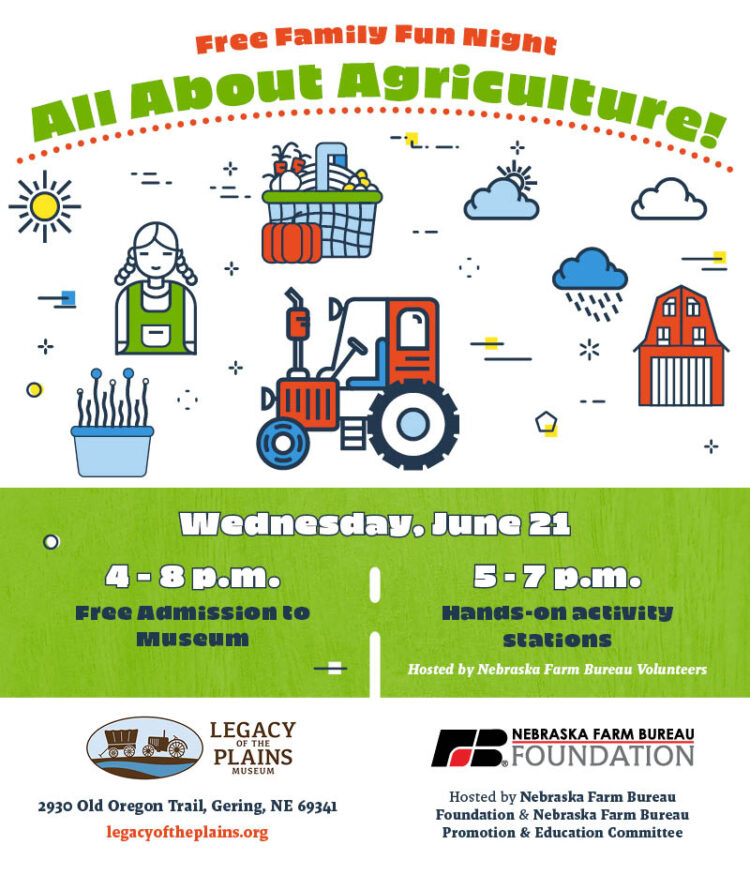 JOIN US FOR A FREE NIGHT OF FAMILY FUN!
at
Legacy of the Plains Museum
Wednesday, June 21, 2023 from 4-8 p.m.
FREE ADMISSION
Hosted by Nebraska Farm Bureau Foundation & Nebraska Farm Bureau Promotion and Education Committee
Hands-on activity stations hosted by NEFB Volunteers 5-7 p.m.
Activities for EVERYONE!
Farm Animal Yoga
Black Bean Brownies
Trivia Games
Prizes
More!
For more information, call the museum at 308-436-1989

Legacy of the Plains Museum
2930 Old Oregon Trail
Gering, NE 6934